IISc Certification | 9 Months | Campus Visit |
2. High Impact Format
Interactive Live Sessions With expert faculty from IISc Bangalore
Experiential LearningSupported by LIVE interactive classes and projects
Industry InteractionMentor support by industry practitioners
Experience the IISc campusTwo campus visits of 1 day each
---
3. IISc
Edge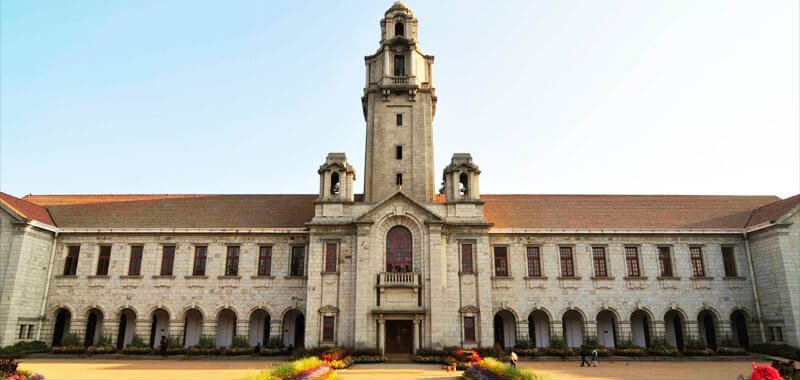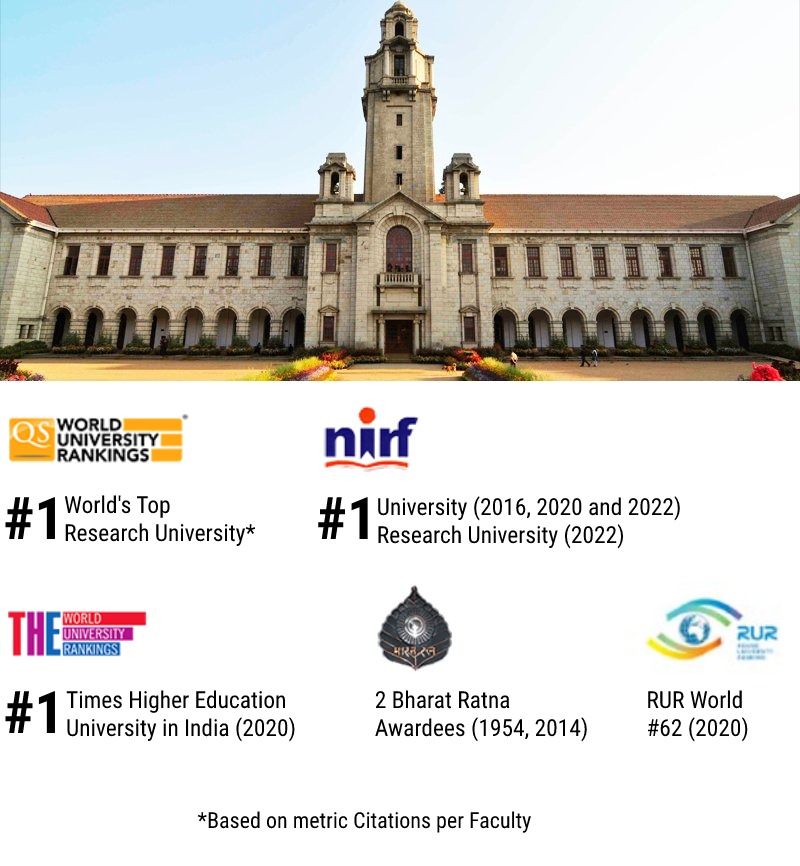 IISc (Indian Institute of Science) is the oldest and the finest higher education institute of its kind in India. It pursues excellence in research and education in several fields of Science and Engineering and is one of the first three publicly funded institutes to be awarded the Institute of Eminence status. The alumni of IISc hold significant academic and industry positions around the globe. For more information, visit www.iisc.ac.in
The PG level Advanced Certification Programme in Business Analytics will be delivered by IISc's Centre for Continuing Education (CCE). CCE delivers courses suitably designed to meet the requirements of various target groups, eg: research & development (R&D) laboratories and industries, research scientists and engineers, to enable them to grow into competent managers of technology-intensive and data-driven organizations. For more information, visit cce.iisc.ac.in
---
Expert Faculty
Taught by eminent IISc Faculty Group
---
Curriculum
Designed by IISc Faculty, this state-of-the-art curriculum includes contemporary topics, methods, and recent advances in data science and its applications in the business domain.
Module 0: Probability and Applied Statistics
Probability Basics: Interpretation, Probability Space, Combinatorial Probability, Conditional Probability, Probability Laws
Random Variables: Discrete & Continuous RV, PMF, CDF, PDF, Moments, Quantiles, Joint, Marginal and Conditional Distributions of Random Vectors, Definitions of Correlation & Regression
Probability Models: Binomial, Poisson, Pascal, Hypergeometric, Uniform, Normal, Gamma & Beta Distributions
Statistics Essentials: Estimation, Hypothesis Testing, Prediction, The Frequentist & Bayesian Paradigms Elementary Statistical Methods using R: One & Two Sample Problems for Mean, Variance & Proportions - Z, χ2, t & F-tests in R
Correlation & Regression Analysis using R: Simple & Multiple Regression, Variable Selection, Simple, Multiple & Partial Correlation Coefficients, General Linear Hypothesis Testing, Prediction, Qualitative Predictors
Module 1: Machine Learning
Nature of Problems Solved Using ML: Prediction & Learning, Supervised versus Unsupervised Learning, Model Complexity & Regularization, Training versus Test Errors
Classification & Regression using Python: Nearest Neighbours, Logistic Regression, Feed Forward Networks, Regression & Classification Trees, Random Forests, Discriminant Analysis, Support Vector Machines
Unsupervised Learning using Python: Cluster Analysis, Principal Component Analysis, Independent Component Analysis, Multidimensional Scaling
Text & Graph Analytics in Python: Latent Dirichlet Allocation, Graph Neural Networks
Module 2: Prescriptive Analytics
Linear & Integer Programming, Optimization of Network Models, Heuristic Programming, Dynamic Programming, Goal Programming, Multi-Attribute Decision Making
Module 3: Management Functional Area Applications
Financial Analytics: Time Series Analysis, Security Analysis & Portfolio Management
Marketing Analytics: Market Basket Analysis, Customer Segmentation, Consumer Choice Analysis
Operations Analytics: Survival Analysis, Two Operations Analytics Case Studies
HRM Analytics: HRM Data and Metrics, Two HRM Analytics Case Studies

Detailed Curriculum
---
Is this programme ideal for me?
The programme is best suited if you
Are passionate about leveraging data to solve real business problems
Are aspiring to build or transition into Business Analytics as a career
Appreciate the value of learning from the best in the world
---
Eligibility
Qualification: B.E/B.Tech/M.E/M.Tech or equivalent master's degree
Marks: Minimum 50% marks in Degree
Experience: Minimum 2 years
---
How can I enrol for this programme?

Apply for the
Programme

Submit
Documents**

Selection by
IISc Committee*

Join the
Programme
*Selection for the programme will be done by IISc and is strictly based on the education, work experience, and motivation of the participants.
**Scanned copies to be submitted within 7 days 1. Education Certificate 2. Experience Letter/Latest Pay Slip
What is the return on my investment?
You will learn to harness the power of data and gain a competitive advantage in a data-centric business landscape. In addition, expertise in business analytics can help you effectively lead organizational change and initiate innovation and growth.
Business Analyst - Ranked5 among LinkedIn's Most In-Demand Jobs Right Now (2022)
Top Companies Hiring6 Business Analysts

Accenture
TCS
Dell Technologies
Cognizant Technologies
Deloitte
IBM
Capgemini
Amazon
Infosys
Wipro
American Express
Oracle
VMware
Genpact
J.P.Morgan
HSBC

Fastest growing demand: The demand for business analysts is projected to increase by 11% until 2029, faster than average for all other occupations. (US Bureau of Labor Statistics)7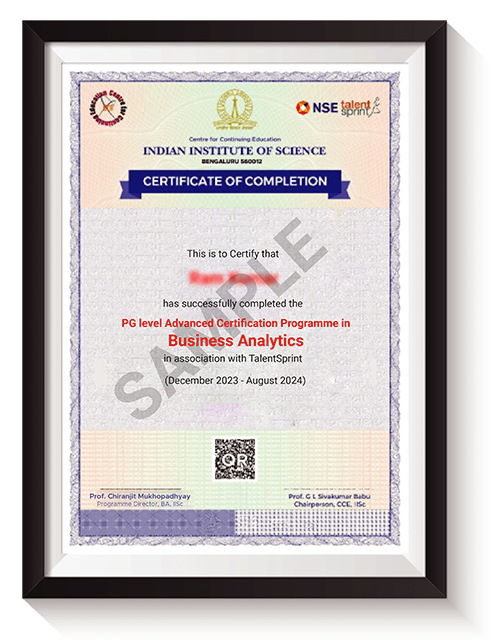 ---
Programme Fee
| Details | 9 Months Programme |
| --- | --- |
| Programme Fee* | ₹4,00,000 |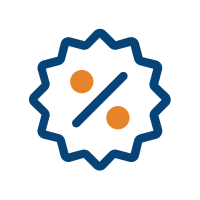 12-Month 0% EMI available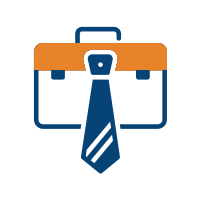 Nominate your employees to avail special benefits *GST as applicable

(i) Application Fee of ₹2,000, and
(ii) Campus visit fee will be based on actuals and to be borne by the participants
(iii) Fees paid are non-refundable and non-transferable.

---
About TalentSprint

10 Years of
Excellence
200K Empowered
Professionals
95% Completion
Rate
85 Net Promoter
Score
Established in 2010, TalentSprint is a part of NSE group and a global edtech company that brings transformational high-end and deep-tech learning programs to young and experienced professionals. The company's digital learning platform ipearl.ai offers a hybrid onsite/online experience to seekers of deep technology expertise. TalentSprint partners with top academic institutions and global corporations to create and deliver world class programs, certifications, and outcomes.Its programs have consistently seen a high engagement rate and customer delight. It is a leading Innovation Partner for the National Skill Development Corporation, an arm of the Ministry of Skill Development and Entrepreneurship, Government of India. A recipient of various prestigious accolades, TalentSprint was recently honored with the Indian Achievers Award 2022, for its excellence in building deeptech talent in India. For more information about TalentSprint, visit TalentSprint website.